1930-Design America's Cup Sailing Yacht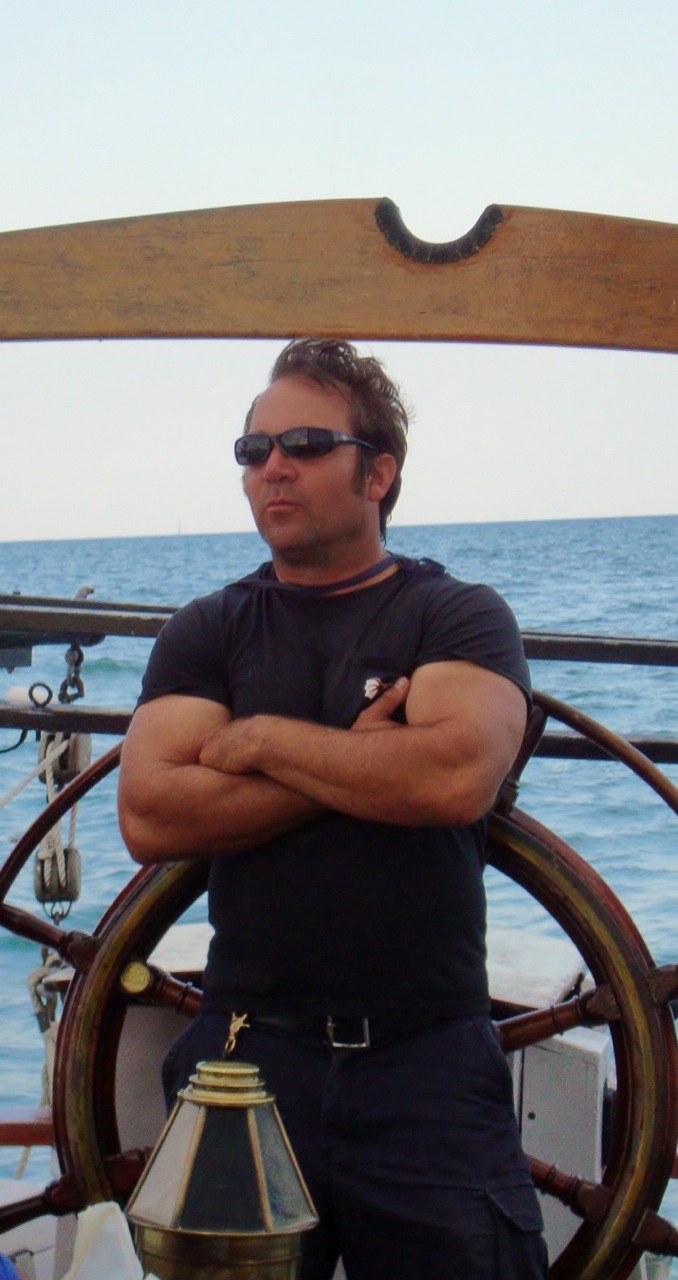 Red Witch II is a 1930-design America's Cup racing yacht similar to those that raced in the 1908, 1912, and 1920 Olympics and in the America's Cup from 1958 to 1987. This era of elegant racing yachts, with long, swooping bow and stern, and flush deck, are considered among the most beautiful and seaworthy sailboats ever designed.
These magnificent sailboats have been referred to as "12-Meter" racing yachts, a descriptor not of their overall length but, rather, the total calculation of their hull shape area, the total of the relevant dimensions could not exceed 12 meters. These boats still race in Antigua, Bermuda, and other prestigious races around the globe.
Red Witch II is a replica of the vintage 12-Meter racing yachts – except she carries safety gear as specified by the U.S. Coast Guard to assure the safety of passengers and crew. This vessel has 3 notable sister ships – one was owned by former Senator Teddy Kennedy ("Curragh"); the Beach Boys ("Jours D' E'te'"); and the other sistership circumnavigated the globe ("Eros")
Capt. Andrew R. Sadock (100-Ton Ship's Master with Sailing and Towing Endorsements) has safely carried 336,000 passengers from Chicago's Navy Pier, Kenosha, Los Angeles and Santa Barbara, California.
Red Witch II is designed for ocean racing – fast passage in high waves and wind. Whereas Lake Michigan is renowned for rough sailing conditions on occasion, the prevailing conditions here are well suited for a vessel of Red Witch II's characteristics and design.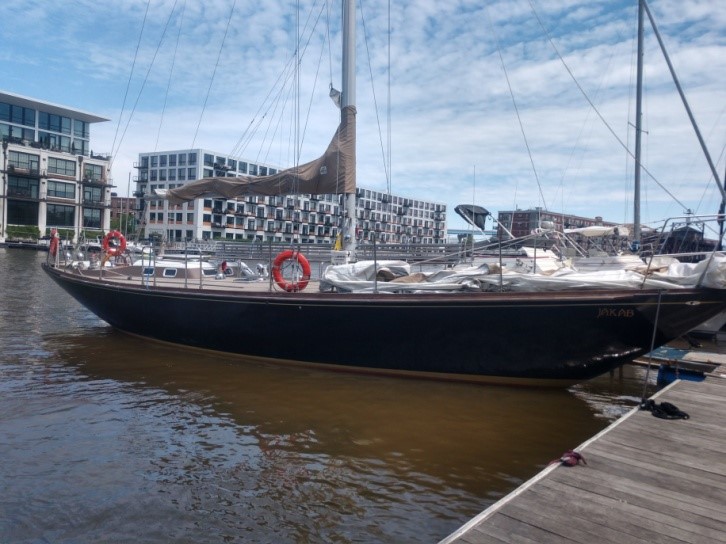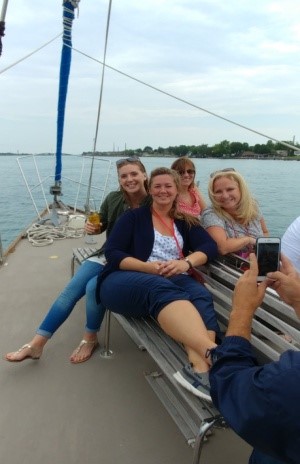 Host your private event for up to 28 guests aboard Tall Ship Red Witch II. She's a perfect venue for corporate meetings for clients or staff, family reunions, weddings (pre/post-wedding events), and any other party or gathering! Red Witch II is a wonderful adventure for all ages – from summer camp outings, school outings to retiree gatherings.
Weekday Rate (Monday through Friday 5pm)
$420 Per Hour (2-Hour Minimum)
* Add: beverage service, 4% credit card transaction fee
Weekend Rate (Friday 5 pm through Sunday)
$490 Per Hour (2-Hour Minimum)
We offer public sails on weekdays and weekends. See our schedule ("Buy Tickets Tab") and join us for a memorable 75-minute sail on magnificent Lake Michigan. Sailing aboard Red Witch II is safe and fun for all ages (ages 0 to 115).
* Add 4% credit card transaction fee. If desired, add $5 for beer/wine, $2 for soda, $1 for bottled water.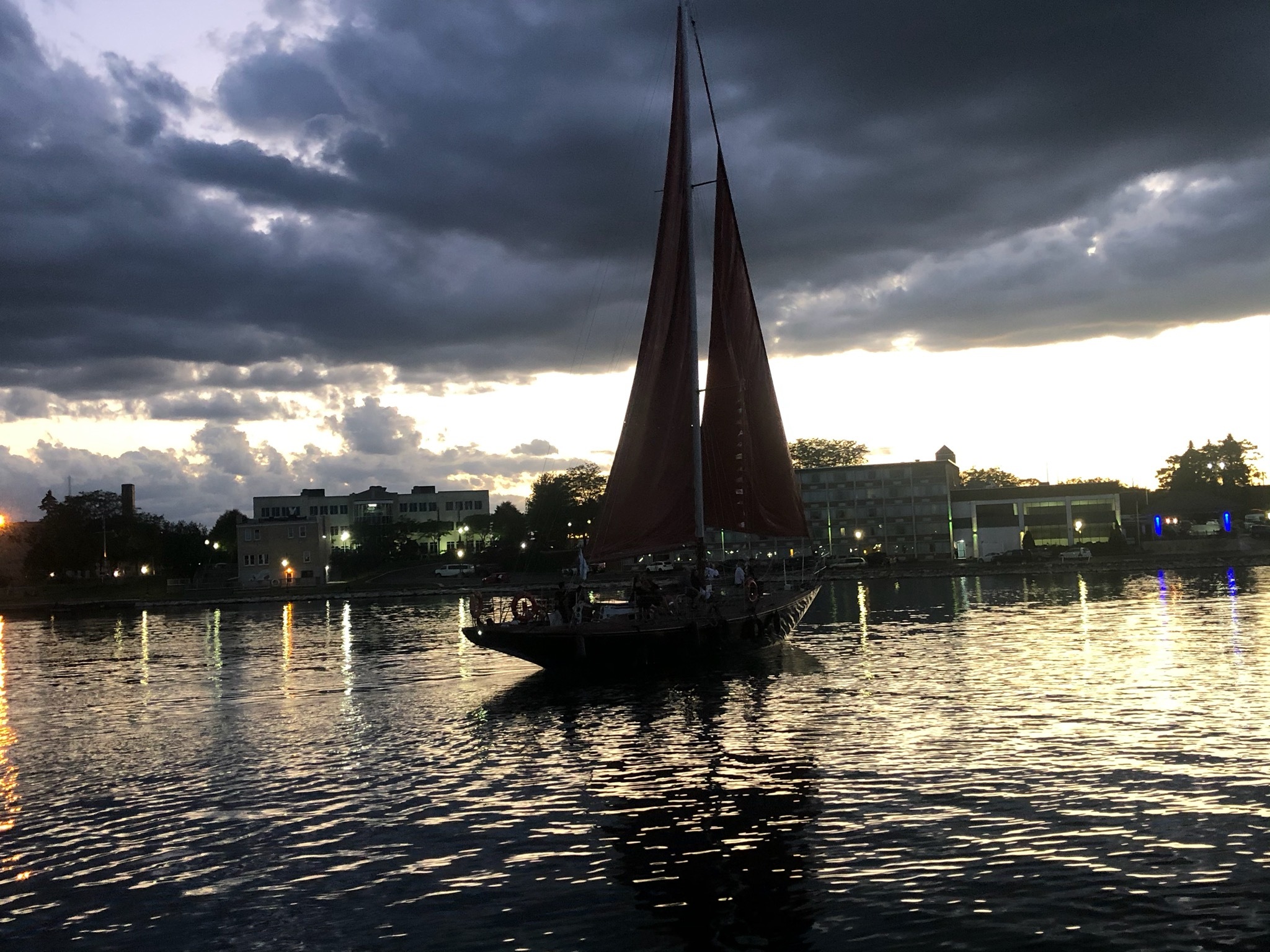 View Schedule & Purchase Tickets
Sailing May-September 2023 from:
Kenosha Harbor (54th Street at 5th Ave)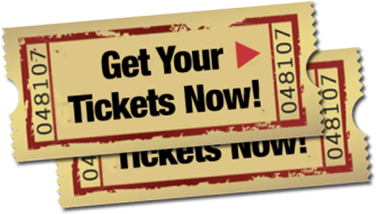 CONTACT US NOW or use our charter booking form for more detailed information.